Sponsors showcase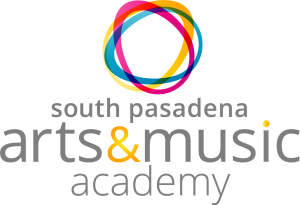 803 Fremont Avenue
SOUTH PASADENA, CA 91030
3107200301
https://www.artsmusicacademy.com
South Pasadena Arts and Music Academy (SPAMA) was founded in South Pasadena in 2013. SPAMA was created to be a place where anyone, no matter their age, experience, or interests could come to receive the gift of music. We've spent a great deal of our lives proving that music is for every adult and child who desires to open themselves to it. We've seen it change people's lives and SPAMA was opened to give experienced, passionate, and dedicated music instructors an opportunity to bring that gift to as many people as possible.
Our academy teaches a range of instruments including voice, piano, drums, guitar, bass guitar, ukulele, violin, viola, cello, flute, oboe, and songwriting.
We are open Monday - Thursday: 2pm - 9pm / Friday: 2pm - 7pm / Saturday: 9am - 4pm
We are currently teaching online classes but are planning to offer the option of in-person lessons in Summer 2021!
GOAL:$100,000.00
ACHIEVED:$111,790.00