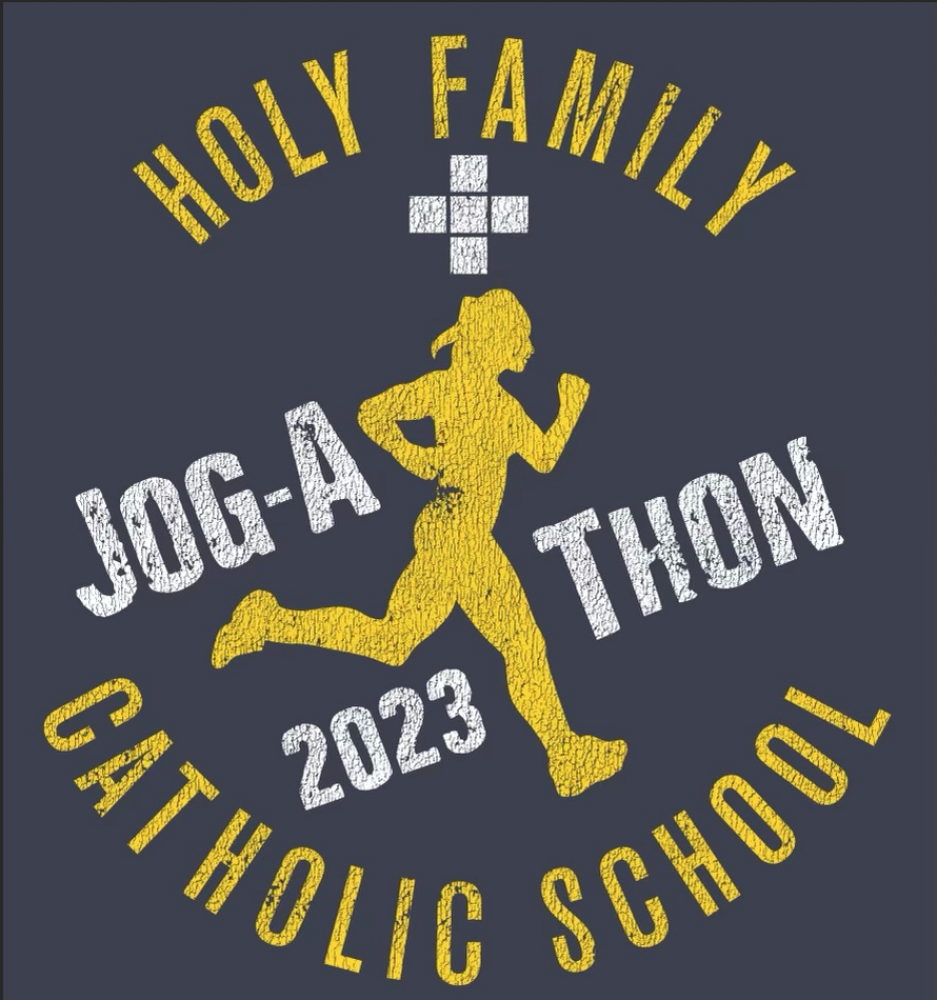 HFS ANNUAL JOG-A-THON
PLEASE NOTE JOGATHON DATE HAS BEEN CHANGED TO MARCH 17TH DUE TO WEATHER - DEADLINE TO DONATE HAS BEEN EXTENDED AS WELL!
Welcome to the Holy Family School Jog-A-Thon 2023! On Friday March 17th, the students of HFS will come together to show their school spirit.  The jog-a-thon chairs are working hard to make this the best possible event as guidelines permit. Details for the event will be announced soon.  
This is the largest and most important fundraiser at our school. All students benefit from the dollars generated by this event. Staffing, enrichment programs, the arts and sports programs are all supported by this campaign.
Supporting this critical fundraiser for Holy Family School is convenient, quick and simple. Each student has his/her own unique fundraising webpage where friends and family can donate in each student's name. At checkout, you can even split the fundraising credit for your donation, making it easy to support multiple HFS students with one donation.
Sponsorship period is from: January 25, 2023 - midnight on February 10, 2023
Donation period is from: February 11, 2023 - Noon on March 17, 2023
Thank you for supporting Holy Family School!!!  
Please email hfsjogathon2023@gmail.com if you have any questions.
GOAL:$150,000.00
ACHIEVED:$148,527.00