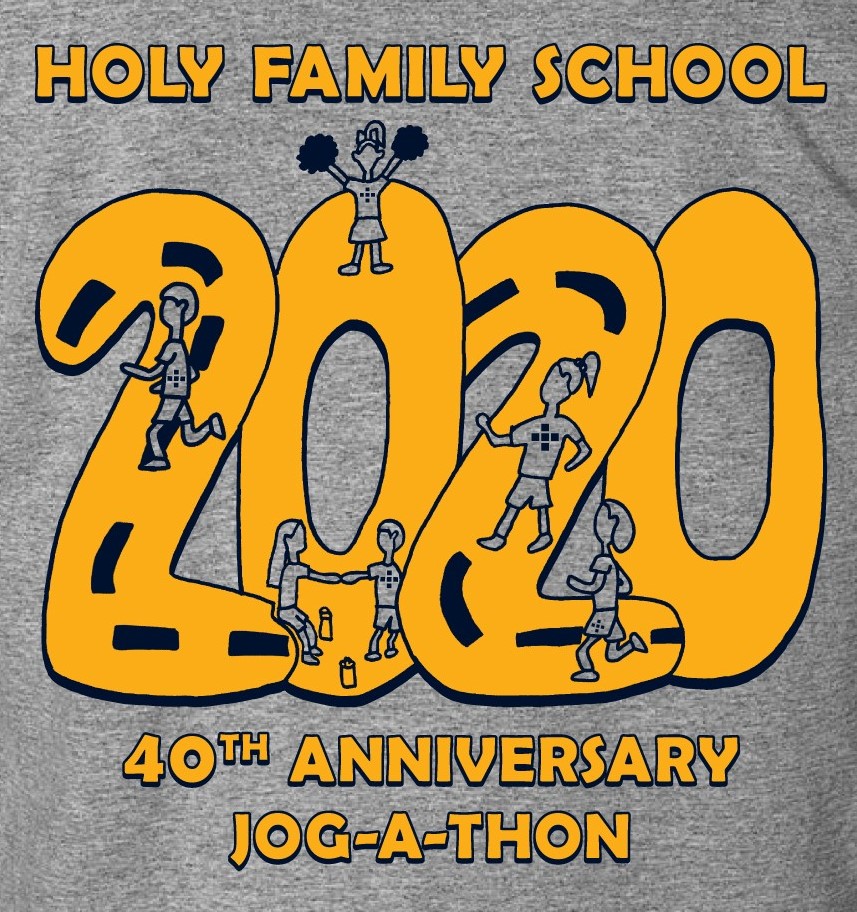 HFS ANNUAL JOG-A-THON
Welcome to the Holy Family School Jogathon 2020! On March 6th, the students of HFS will come together to show their school spirit and run as many laps as they can around the South Pasadena High School track in celebration and gratitude for the support they receive from their donors and sponsors as well as to win great prizes.  This is the largest and most important fundraiser at our school. All students benefit from the dollars generated by this event. Staffing, enrichment programs, the arts and sports programs are all supported by this campaign.
Supporting this critical fundraiser for Holy Family School is convenient, quick and simple. Each student has his/her own unique fundraising webpage where friends and family can donate in each student's name. At checkout, you can even split the fundraising credit for your donation, making it easy to support multiple HFS students with one donation.
Amazing prizes will be awarded to the top fundraising family, top fundraising grade and to all students who raise at least $100. You can track the fundraising leaders on the Leaderboard tab on the left.
Donation period is from: February 4th thru March 6th at 11:00 AM PST.
Thank you for supporting Holy Family School!!!  
Please email hfsjogathon2020@gmail.com if you have any questions.
GOAL:$100,000.00
ACHIEVED:$120,262.00